Hazel Lupin

Hazel Lupin
Information
Full Name
Hazel Sapphire Lupin
Gender
Female
Birthday
Feb. 14, 2006
Wand



12 1/2 inches
Maple (wood)
Unicorn tailhair (core)

Nicknames


Loyalties



Hogwarts
Ravenclaw
Lupin/Tonks Family

Occupation


Portrayer
Evanna Lynch
Hazel is the twin sister of
Emerald Lupin
. She is the younger twin. Hazel and her sister are the mysterious children brought up by the Potter's. Hazel is indeed family member of the Lupin family, and is the "cousin" of Teddy Lupin.
She is not a metamorphagus or a werewolf. Like her sister, she is an Animagus (Rabbit). She is often mistaken as a common house rabbit.
The only difference between her twin sister and her, is the color of their eyes. Emerald has emerald colored eyes, and Hazel has hazel colored eyes.
Early Life
Hazel is relaxed, and subtle. She would always turn into a rabbit, while her sister was a owl, and hop around the house. She is a pale blonde colored rabbit with hazel eyes. Those are her physical characteristics as an animagus.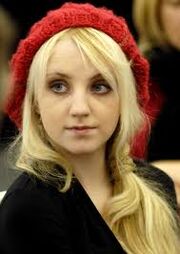 Ad blocker interference detected!
Wikia is a free-to-use site that makes money from advertising. We have a modified experience for viewers using ad blockers

Wikia is not accessible if you've made further modifications. Remove the custom ad blocker rule(s) and the page will load as expected.